N

eighborhood
Restaurant
✻
Main Street Frisco's home for scratch American dining with a full craft bar and coffee program. Open for breakfast, lunch and dinner – as well as weekend brunch! From a cup of espresso with the daily paper in the morning to a stack of pecan-smoked baby back ribs and a local beer with the family at night, The Heritage Table strives to provide our neighborhood with everything our neighbors could want in a restaurant.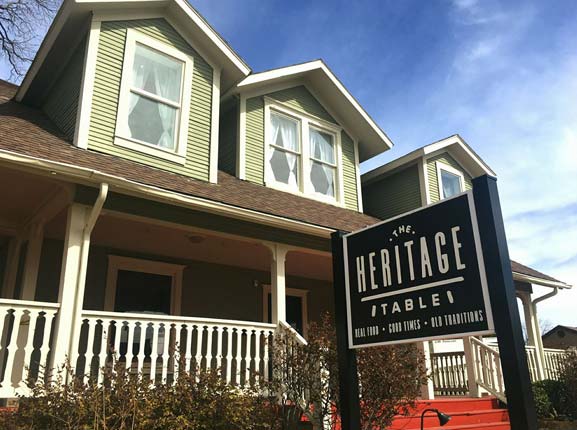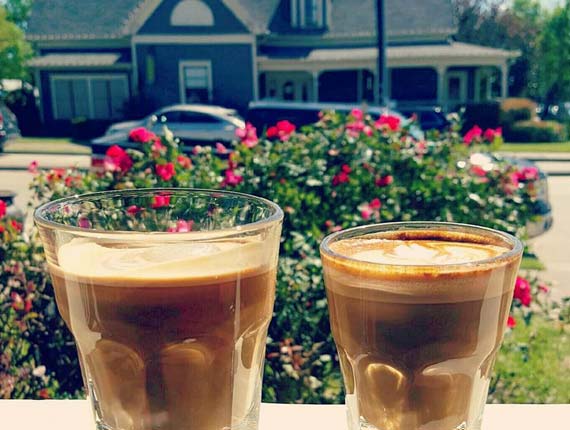 I

nviting
Atmosphere
✻
Located in a 1917 converted Victorian home, the experience at The Heritage Table will be focused on all aspects of ensuring a pleasant, memorable experience for our guests. The Heritage Table is about providing quality, hand-made meals in a comfortable, convenient, family-friendly way, while still providing an inviting and casual spot for a dinner for two. We strive toward comfort and contentment with our homemade foods, warm and inviting atmosphere, attentive and welcoming service culture, and culinary approach.
The Heritage Table will feature homemade bread, house-cured and smoked meats, and locally sourced produce along with craft beverages. True to what our name suggests, The Heritage Table will offer familiar foods from scratch. We will welcome our guests throughout the day for all three staple meals, offering a full-scale coffee program featuring Counter Culture Coffees from a front window alongside grab-and-go breakfast items such as smoked brisket breakfast tacos, organic oatmeals with fresh fruit, and traditional sausage klobasnek and kolache pastries. Lunch will feature our house-made breads and cured meats through such sandwiches as our pastrami reuben with marble rye, the Heritage Table Burger, and grilled caprese sandwich on sourdough with smoked tomato bisque.
Salads will maintain the theme of fare, with accessible options such as our Southwest chicken salads and Canadian Smoked Salmon Salads as highlights. The dinner menu will carry all lunch options expanded to include several entrees such as buttermilk fried chicken, peach-glazed grilled pork chops, and Bourbon-and brown sugar-brined smoked baby-back ribs. A full bar of craft beers and accessible wines and cocktails will accent the experience in a setting designed to embrace the atmosphere and genuine hospitality the building offers and our name implies.